Splenda is a famous brand name for an artificial sweetener that can be found in diet foods from baked goods to beverages. It is the favored sugar alternative in many recipes because, unlike many artificial sweeteners that lose their sweetness when heated, Splenda remains stable up to temperatures of 450 degrees Fahrenheit. This means that Splenda can be used for baking and cooking, which further adds to its popularity.
Splenda is based from sucralose, which is one of the five FDA-approved artificial sweeteners (along with aspartame, saccharin, neotame, and acesulfame potassium), and is therefore considered safe for consumption. However, recent research has questions about its probable role in the development of certain diseases. Is Splenda bad for fatty liver? Read on to learn more.
Origins Of Splenda
In 1976, sucralose (which was later marketed as Splenda), was created when scientists discovered a way to bond sucrose's molecular components with those of chlorine. Chlorine?!! Yes, the very same chlorine that is used for disinfecting water and other things!
Apparently, one of the researchers at a British university misheard the instructions to test a substance. He tasted it instead and was surprised to find out that it was extremely sweet. Fortunately, he survived.
Later on, the companies Johnson & Johnson and Tate & Lyle collaborated to develop Splenda products which were introduced to the US market in 1999. Nowadays, Splenda has become the best-selling sugar substitute in the market, even toppling NutraSweet from its number one position.
Nutrition Facts
Here is the nutritional value of a 1-gram packet of Splenda based on the recommended daily value of 2000 calories. A packet of Splenda Zero Calorie Sweetener provides sweetness equivalent to two teaspoons of sugar. It also contains less than 1 gram of carbohydrate and less than 5 calories which enable it to meet FDA's criteria for no-calorie foods.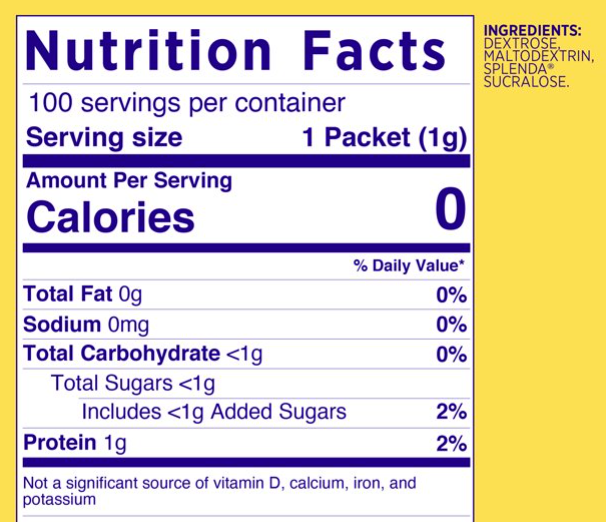 One thing about Splenda is that it is considered to be a high-intensity sweetener, being 600 times sweeter than ordinary sugar. It is also low-calorie, making it very desirable to people who want to cut sugar-generated calories out of their diets and lose weight.
Is Splenda Bad For Fatty Liver?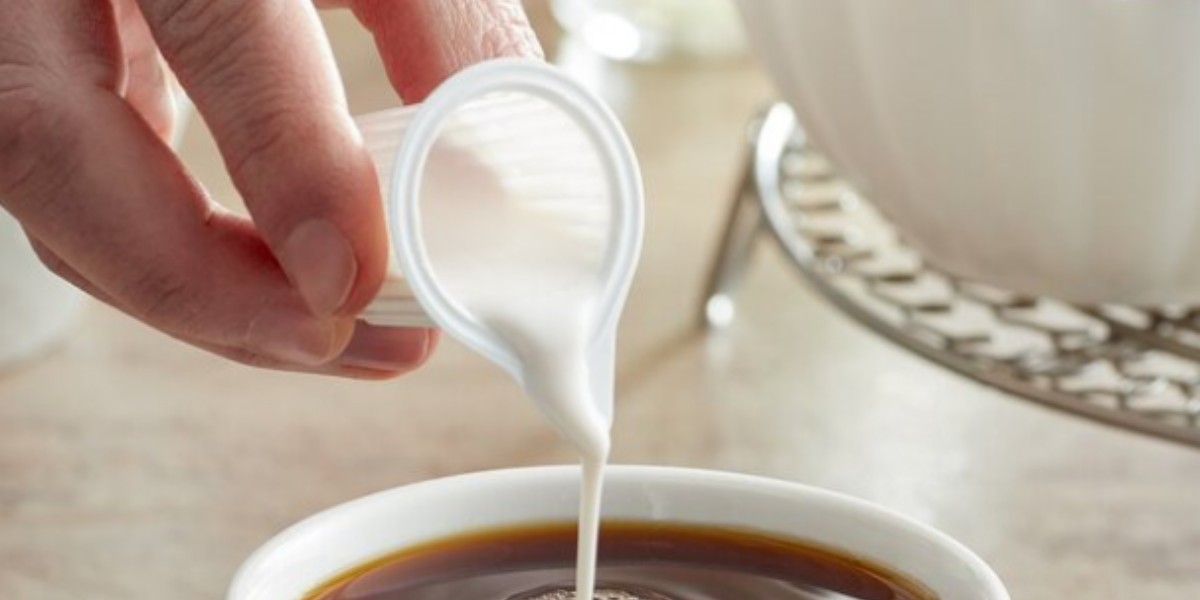 As mentioned earlier, the process of making Splenda initially begins with sucrose, otherwise known as table sugar. Sucrose's chemical structure is then modified into a new compound known as sucralose, a zero-calorie sweetener that our body does not recognize so it is able to pass through our system without being absorbed much.
Being one of the five FDA-approved artificial sweeteners (along with aspartame, saccharin, neotame, and acesulfame potassium), sucralose or Splenda is considered safe for consumption. However, recent research has questioned its probable role in the development of certain diseases, in this case, fatty liver disease and how it is affected by gut microflora. Here are some of the reasons:
While saying that Splenda kills gut bacteria might not be completely true, it is a proven fact that regular consumption of artificial sweeteners can lead to a decrease in the number of beneficial bacteria in the gastrointestinal tract.
Splenda, having been altered on a molecular level, is considered to be processed just like other artificial sweeteners. Processed foods can contribute to the development of a host of gut issues pertaining to:
Digestion
Gas and bloating
Food allergies and sensitivities
Weight gain, and more!
According to a study done in 2018, non-nutritive sweeteners like Splenda can cause a decrease in the growth of gut bacteria in mice. It affects the proliferation of harmful bacteria such as Staphylococcus and E. coli which is a good thing, but unfortunately, it also does the same to the beneficial gut microflora.
In addition, a 2008 study published in the Journal of Toxicology and Environmental Health discovered consistent ingestion of Splenda can cause a decrease in the number of good fecal bacteria and an increase in fecal pH. Both are considered to be detrimental side effects.
Splenda can be toxic to digestive gut bacteria.
In October 2018, a study conducted and published by Ben-Gurion University researchers in Israel and Nanyang Technological University in Singapore revealed that artificial sweeteners such as Splenda can have toxic effects on gut microbes.
The collaborative study assessed the corresponding toxicity of six artificial sweeteners (sucralose, aspartame, saccharin, advantame, neotame, and acesulfame potassium) along with ten sport supplements containing these artificial supplements. Results were disturbing because even as little as 1 mg/ml of the artificial sweeteners was enough to cause the bacteria in the digestive system to turn toxic.
"This is further evidence that consumption of artificial sweeteners adversely affects gut microbial activity which can cause a wide range of health issues," said Prof. Ariel Kushmaro, a professor in Ben-Gurion University's Department of Biotechnology Engineering.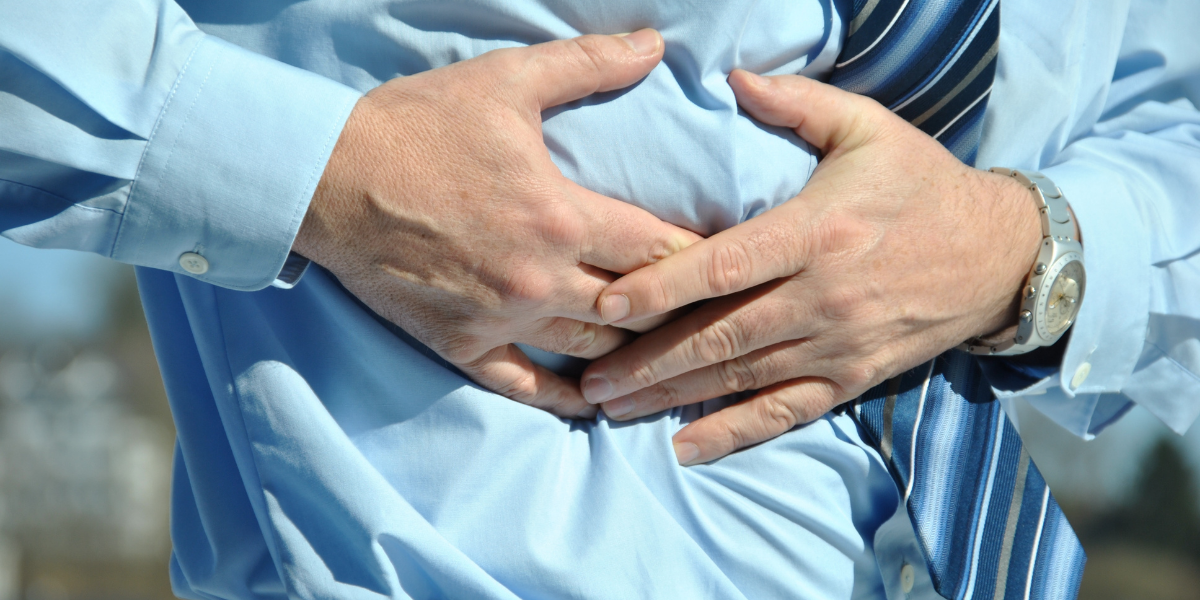 So is there a definite association between gut bacteria and fatty liver disease? A 2019 study has produced findings about a type of alcohol-producing bacteria that could precipitate liver damage even in people who don't drink alcohol. Researchers have detected this type of bacteria in over 60% of patients with non-alcoholic fatty liver disease (NAFLD). This result could pave the way for the development of a screening method for the early detection and treatment of NAFLD.
Moreover, a dysfunction in the gut microflora can promote an increase in intestinal permeability. When this happens, bacteria are able to pass through the gut mucosal barrier with fewer restrictions and reach the liver by way of the portal circulation. The moment the liver detects the presence of these bacteria, it can activate the internal adaptive immune system which can lead to hepatic injury.
That being said, Splenda, along with other artificial sweeteners can cause irregularities in the production of bacteria in the intestinal tract. Which, in return, can indirectly lead to the development and progression of certain liver diseases, including NAFLD.
Bottomline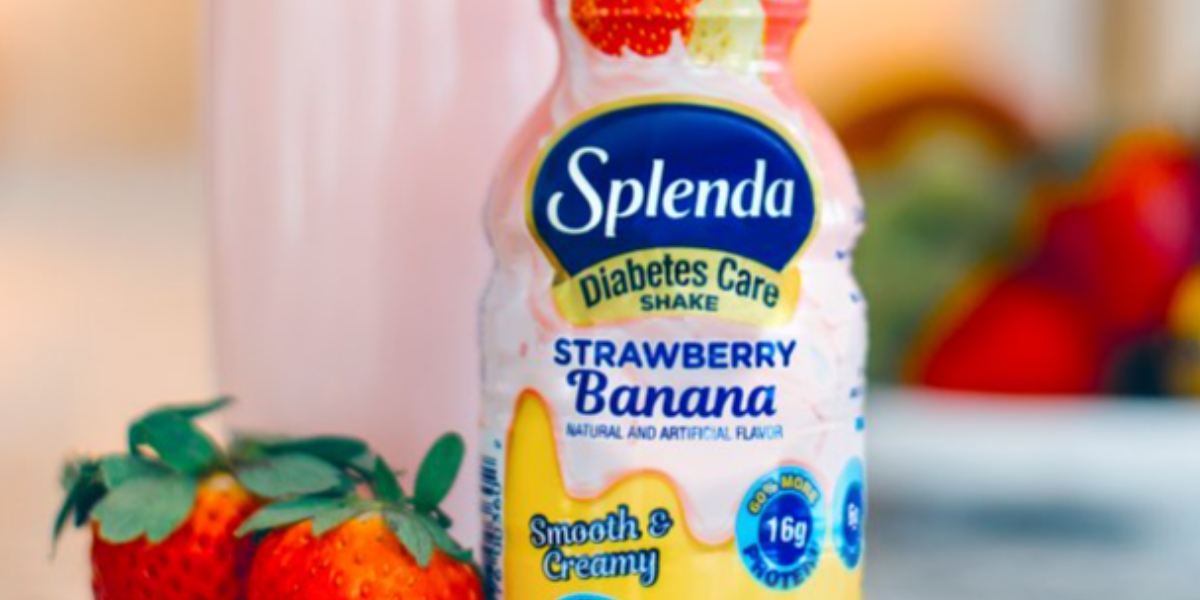 Artificial sweeteners have enjoyed consistent popularity over the years because they are inexpensive and are a low-calorie sugar substitute. However, it is a good idea to limit their consumption because they may hamper the establishment of a healthy and balanced gut flora that can lead to more serious health issues.
Because of this, we have included artificial sweeteners like Splenda in our list of foods to avoid as enumerated in  another post. It can truly be said that good things come at a price. So is Splenda bad for fatty liver? We have enough cause to think it is!