Froot Loops is a brand of sweetened, flavored breakfast cereal produced by Kellogg's and available in many countries. So-called for their ring shape or 'loops', the multi-colored cereal pieces come in a variety of fruit flavors (where the 'froot' term came from) and are a favorite breakfast fare for both children and adults.
But are Froot Loops good for you? Can Froot Loops cause diarrhea? A lot of concern abounds about how healthy they are exactly, but both of these questions will be answered as you read on.
Froot Loops: Background Info
Fruit Loops was first introduced by Kellogg's in 1959 to replace and continue to utilize the equipment of their failed product named 'Kellogg's Ok's'. They also featured a mascot named 'Toucan Sam' to go along with the bright colors and fruity flavors of the cereal. Although intended to attract the kiddie market, Froot Loops quickly became a popular breakfast choice for both adults and children.
Originally called 'Fruit Loops', the cereal was soon renamed to 'Froot Loops' in 1963 after a controversial lawsuit known as Paxton vs. Kellogg's was filed claiming that the company was misleading consumers by presenting the product as containing fruits when, in reality, it doesn't and was mostly composed of sugar. Regardless of the issue, Froot Loops continued to be a best-selling breakfast cereal to this day.
Now you know that Froot Loops don't really contain fruit, but are you aware that they're all the same flavor? So all of the orange, lemon, apple, blueberry, cherry, raspberry, and lime varieties are not individually flavored but simply featured 6 different colors! The misconception was brought about by the product name and the actual content of the cereal brand which we will be discussing further.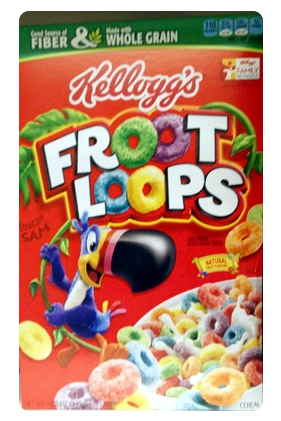 Here are the nutrition facts for a serving size (1 cup or 29 grams) of a 12-oz box of Kellogg's Froot Loops breakfast cereal, along with the accompanying percentage of the daily value (DV) based on a 2000-calorie diet:
Calories 110
Total fat 1g (2% of DV)
Saturated fat 0.5g (3% of DV)
Total Carbohydrate 26g (9% of DV)
Dietary Fiber 3g (10%)
Sugars 12g
Protein 1g
Cholesterol 0mg (0% of DV)
Sodium 135mg (6% of DV)
Zinc 1.5mg (10% of DV)
Iron 4.5mg (25% of DV)
Calcium 0mg (0% of DV)
Potassium 35mg (1% of DV)
Vitamin C 15mg (25% of DV)
Vitamin B1 0.375mg (25% of DV)
Vitamin B2 0.425mg (25% DV)
Vitamin B3 5mg (25% of DV)
Vitamin B6 0.5mg (25% of DV)
Vitamin B9 100ug (25% of DV)
Vitamin B12 1.5ug (25%)
Vitamin A 150ug (10% of DV)
Vitamin D 4ug (10%)
Ingredients are: Corn flour blend (whole grain yellow corn flour, degerminated yellow corn flour), wheat flour, sugar, whole grain oat flour, soluble corn fiber, oat fiber, contains 2% or less of partially hydrogenated vegetable oil (soybean, coconut, and/or cottonseed), salt, natural flavor, turmeric extract color, Red 40, Yellow 6, Blue 1, Blue 2, BHT for freshness, annatto extract color, vitamin A, vitamin C, vitamin B1, vitamin B2, vitamin B6, vitamin B12, vitamin D, reduced iron, folic acid, zinc oxide.
In a nutshell, the benefits of Froot Loops are that they're convenient because they're ready to eat, they provide a complete breakfast, they are an excellent source of many vitamins and minerals but are very low in cholesterol, and not much else. Based on the list of ingredients, Froot Loops are definitely not the best breakfast choice.
Can Froot Loops Cause Diarrhea?
Aside from their low nutritional value, Froot Loops also have the tendency to cause gastrointestinal issues right after consumption. Can Froot Loops cause diarrhea? Here are some reasons why they can:
Froot Loops are high in sugar.
Froot Loops have one of the highest – if not the highest – sugar content among
the cereal brands and are basically 44 percent sugar by weight. A 29-gram serving of Froot Loops contains 12 grams of sugar, which means that more than one-third of what you're consuming is sugar.
The American Heart Association set the daily sugar intake to no more than 9 teaspoons (150 calories or 36 grams) for men and 6 teaspoons (100 calories or 25 grams) for women. Excessive intake of sugar tends to lead to digestive issues.
Sugars trigger the gut to release water and electrolytes which can result in looser bowel movements. Eating a lot of sugar can cause your gastrointestinal system to go into overdrive which, in turn, may cause you to develop diarrhea in as fast as 30 minutes after consuming sugary foods.
Froot Loops contain hydrogenated vegetable oil.
Hydrogenated oils, such as vegetable oil, sunflower oil, and olive oil, are plant-based oils that have been added with hydrogen in a process called hydrogenation to give them a more solid consistency and make them more 'spreadable'.
Hydrogenated vegetable oils contain trans fats that are known to adversely affect the heart. They increase the levels of LDL cholesterol while decreasing the levels of HDL cholesterol making you prone to cardiovascular diseases. Not only that but adding oil to food can also lead to diarrhea.
Some people have a hard time absorbing fat and the tendency is when there is unabsorbed fat in the system, the colon and small intestines secrete more water which can result in watery stools.
Froot Loops contain gluten.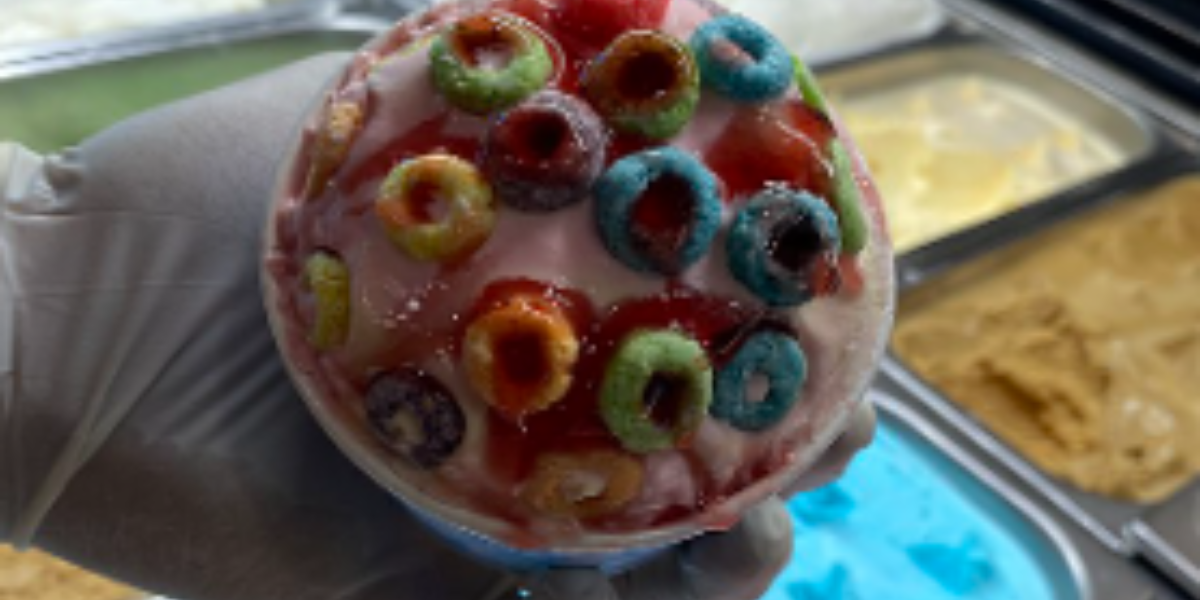 Gluten is a type of protein found in grains like wheat, barley, rye, and triticale. Gluten holds food together and helps them maintain shape. Gluten is generally not unhealthy, but it should be avoided by people with certain medical conditions.
One of these conditions is Celiac disease which is an autoimmune problem. When a person with Celiac disease eats gluten, his immune system overreacts and attacks his own tissues. This hampers his body's ability to absorb nutrients from food and may lead to gastrointestinal symptoms such as gas, abdominal pain, and diarrhea.
From the ingredients alone, you can already tell that Froot Loops are not gluten-free because they have wheat along with other wheat-containing ingredients.
The Downside of Froot Loops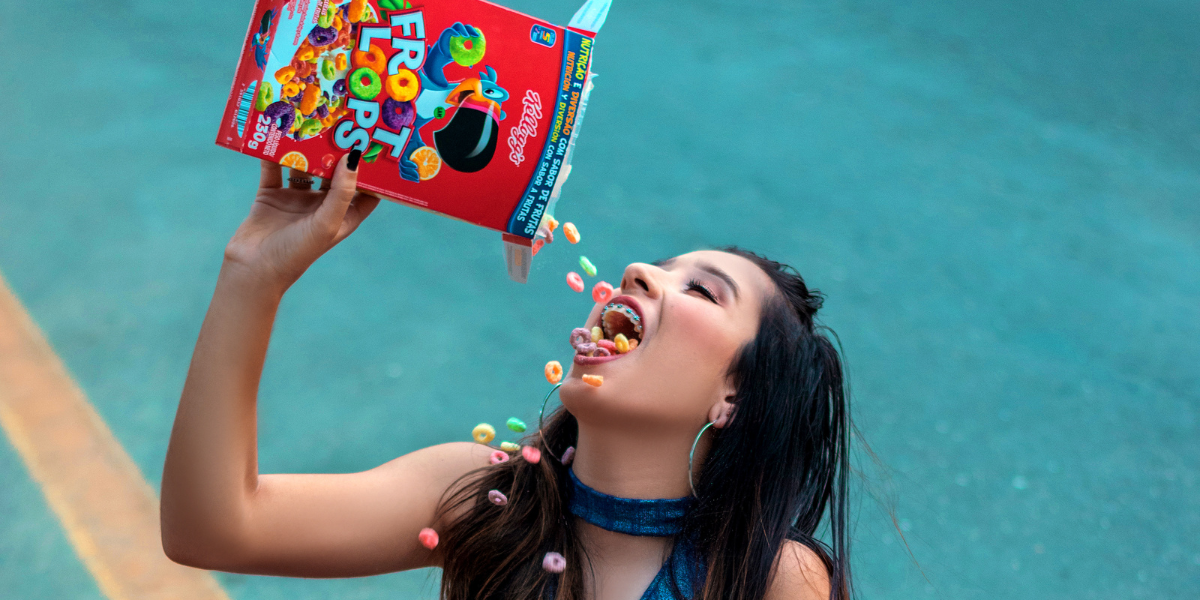 Although Froot Loops contain some fiber, vitamins, and minerals, they also have certain ingredients such as sugar, artificial colors, hydrogenated oils, and BHT that may be potentially harmful to your health. Here are some of the possible short-term and long-term side effects of eating Froot Loops:
Hyperactivity
Behavioral problems
Learning problems
Cavities
Allergies
Obesity
Heart disease
Diabetes
Cancer
Non-alcoholic fatty liver disease (NAFLD)
Another side effect of eating Froot Loops is that, due to the presence of artificial colors in the ingredients list, you may experience having unusual, bright-colored stool! However, there is nothing to worry about as this is only temporary and your poop will soon go back to its normal color.
The Rundown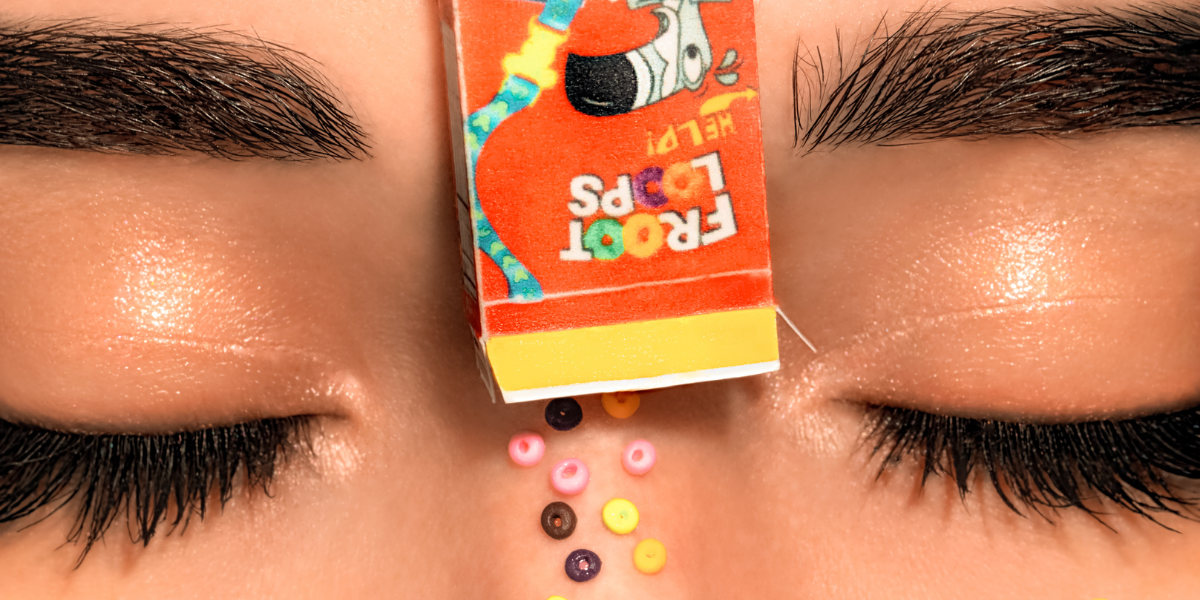 Froot Loops have a high glycemic index and they contain a high amount of sugar along with other potentially harmful ingredients. However, Fruit Loops are not all bad because they also contain essential vitamins, minerals, and some naturally-occurring fiber from wheat and corn.
Still, Froot Loops are not the healthiest breakfast cereal to have. They can also put you at risk for possible health problems ranging from mild to serious. Can Froot Loops cause diarrhea? Yes, they can and we have 3 reasons why they can!